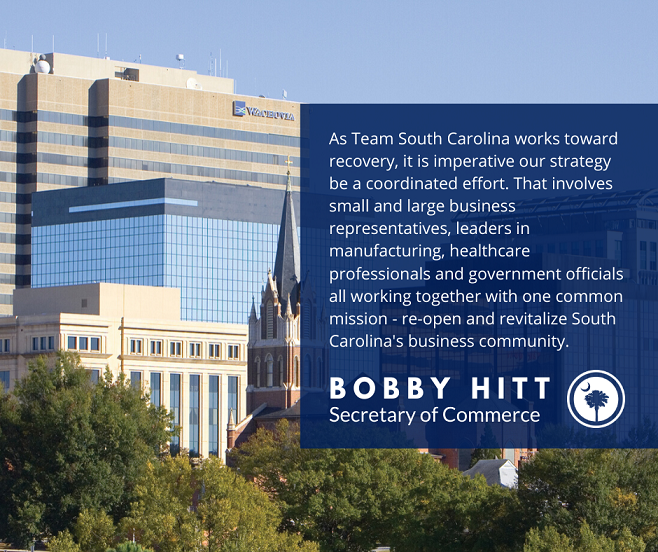 As Team South Carolina works toward recovery, it is imperative our strategy be a coordinated effort. That involves small and large business representatives, leaders in manufacturing, healthcare professionals and government officials all working together with one common mission - re-open and revitalize South Carolina's business community.
As part of the Governor's accelerateSC Task Force, S.C. Commerce is charged with response efforts, which includes identifying challenges involving workforce capacity; workforce re-entry; critical industries; capital requirements; regulatory issues; and supply chains and logistics.
To provide the task force with the most urgent needs of industry, S.C. Commerce and the South Carolina Chamber of Commerce have developed a survey that gives businesses an opportunity to detail their most pressing challenges and needs. This information will help Team S.C. in our coordinated response to economic revitalization in the Palmetto State.
Collaboration will be key in our recovery from COVID-19, and Team S.C. is steadfast in our commitment to providing businesses assistance during this unprecedented time.