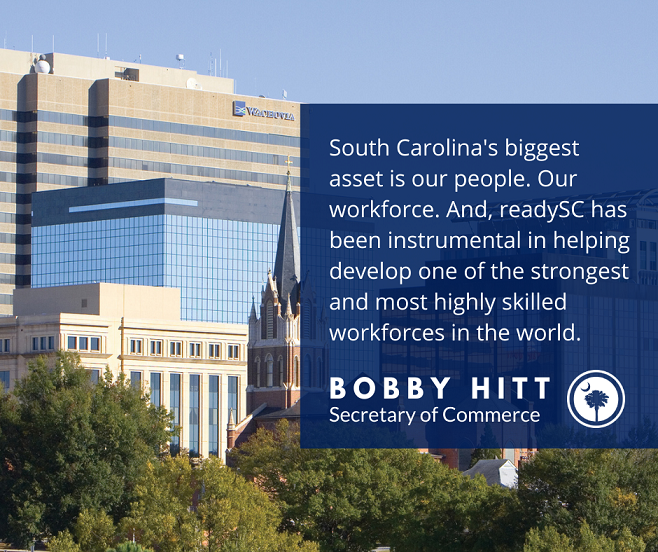 "Confidence comes from being prepared." Legendary college basketball coach John Wooden's words sum up how Team South Carolina has gained our economic confidence. We know that in order to retain and recruit industry across the state, we must ensure that South Carolinians are prepared to fill the most in-demand jobs. 
That's where South Carolina has a leg up on the competition. Our state boasts one of the oldest and most experienced workforce training programs in the United States - readySC. 
Established in 1961 and celebrating its 59th anniversary this week, readySC, a division of the SC Technical College System, provides recruiting and training assistance to companies that are expanding or looking to move to South Carolina. The program works with the state's 16 technical colleges to develop a training curriculum tailored to meet a company's workforce requirements - at no cost to the company. Since its inception, more than 300,000 workers have been trained through readySC. 
South Carolina has transformed into a global industry leader, and workforce development plays a vital role in securing the state's reputation as a competitive place to do business. 
I've said it many times. South Carolina's biggest asset is our people. Our workforce. And, readySC has been instrumental in helping develop one of the strongest and most highly skilled workforces in the world.