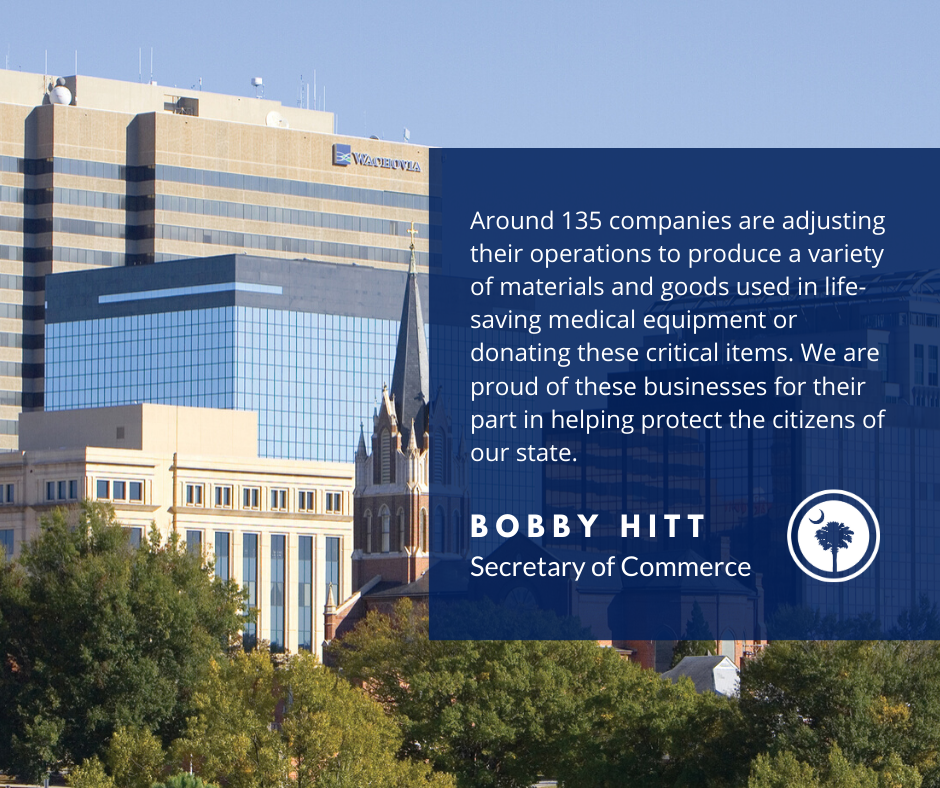 As we continue to navigate COVID-19, Team South Carolina wants to take a moment to express our gratitude to the many frontline workers who are keeping our lives moving by providing critical services. 
We have all gained a new perspective and appreciation for the grocery store staffs, truck drivers, medical professionals, pharmacists, law enforcement officials, manufacturers and others who are working around the clock to provide the essentials for daily life. These selfless individuals are putting themselves on the front lines to care for the sick, stock our pantries and ensure our health and well-being.
All of us from Team South Carolina offer our heartfelt gratitude and respect to these professionals. We thank you for your dedication and commitment to our families, our businesses and our communities during this uncertain time.