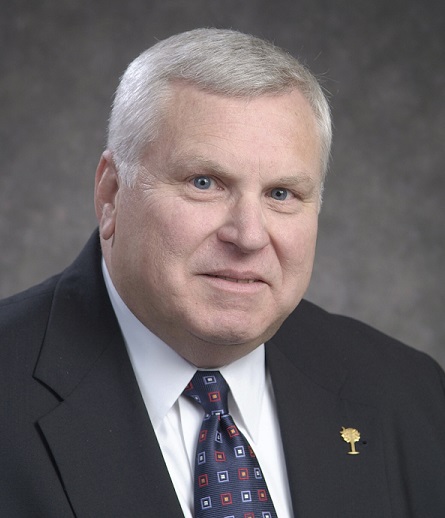 Earlier this week, South Carolina lost one of its tried and true marketers. Bob Marriott, a longtime S.C. Commerce team member and titan of economic development in the state, sadly passed away this past Sunday at 74 years old. 
Mr. Marriott began his career with the state in 1964 at the Highway Department. He moved to S.C. Commerce – then known as the State Development Board – as the industrial sites program manager in 1968, where he worked in various roles until his retirement in 2017. 
During his years as a project manager, Marriott recruited 30,000 jobs to South Carolina. That's 30,000 families impacted by Marriott's work. Adidas, Cummins, Daimler, Kaydon, Kiswire, Otis Elevator, Schaeffler and Walmart are just some of the many companies Marriott worked to bring to our borders. In total, his projects represented $8 billion in capital investment to the state. 
In addition to recruiting internationally-known companies to our communities, for decades, Marriott took pride in mentoring fellow Commerce project managers to equip them with the tools of economic development to serve the team's mission.
Marriott was an invaluable asset for Team South Carolina through the administrations of 10 governors. He served the state with distinction, ambition and integrity, and he exemplified the quality of an outstanding public servant in every regard. Marriott, who was awarded the Order of the Palmetto at his retirement, built a reputation as a tireless promoter of South Carolina, and his hard work laid the groundwork for years of economic success. 
During his career, Marriott would often comment that seeing the full parking lot at a company recruited by Commerce on his way home in the afternoons is what kept him going. He knew that those cars represented families who had better lives because of the team's efforts, and that legacy lives on today. 
In his retirement, Marriott devoted his time and attention to his beloved family. 
Team South Carolina sends our sincerest condolences to the Marriott family.